Cbear really enjoyed soccer camp. I think this is the start of me officially becoming a "soccer mom". Here are a few shots of the bear in action!
Hanging out with Coach. Cbear loves being right up front!
They did this often… and were asked to tell Coach what the ball smelled like.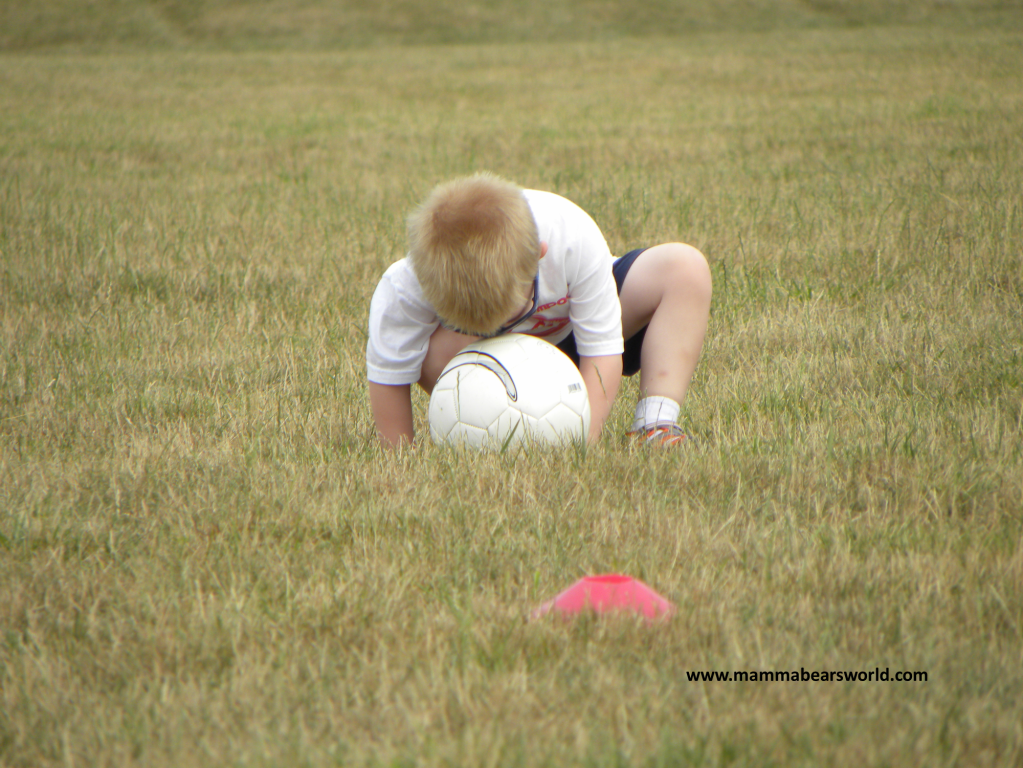 Lining things up for a shot!
Going after the ball. Cbear ran his little heart out – he certainly wanted to be the fastest!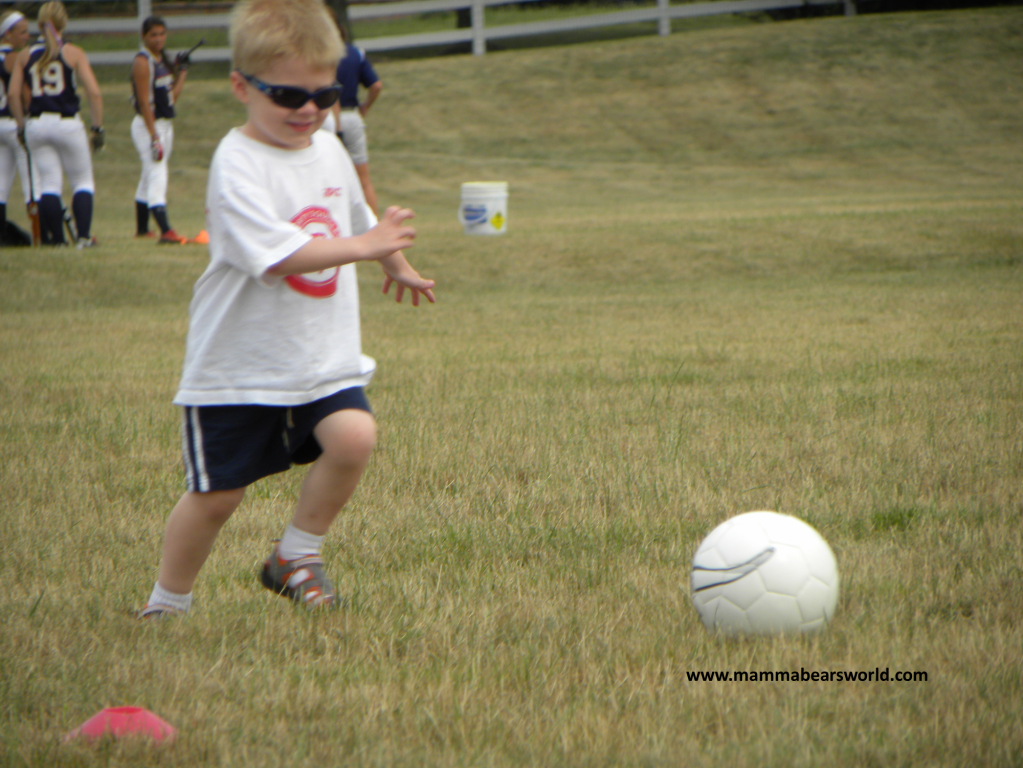 Just dribbling a little.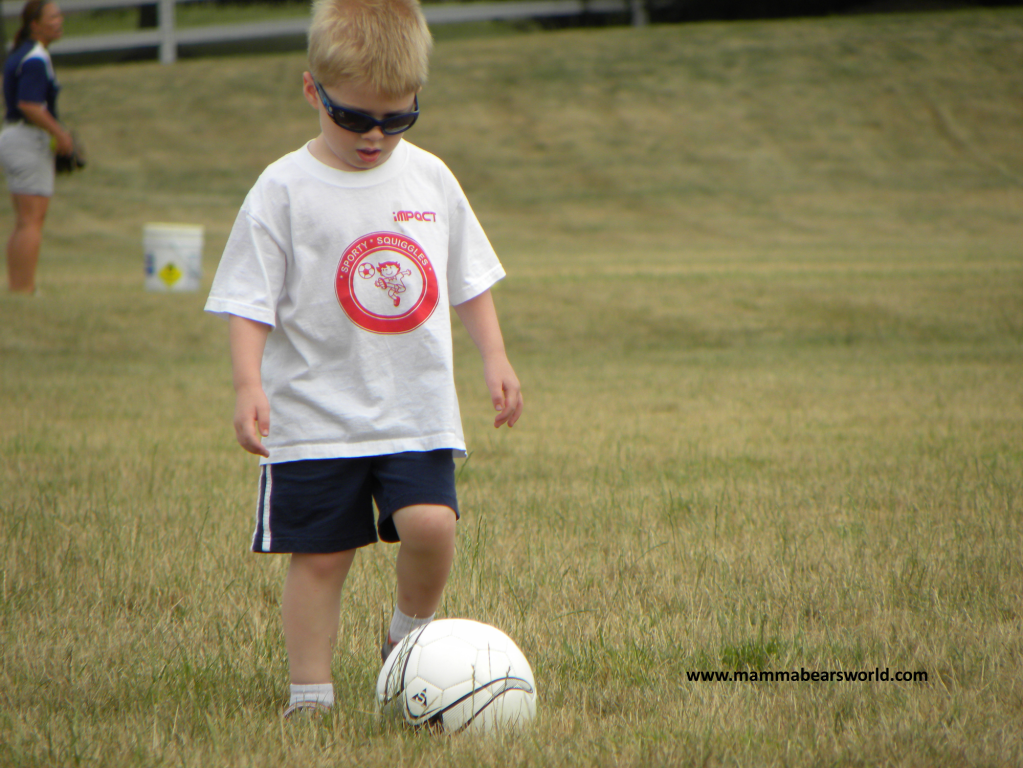 What a good kicker!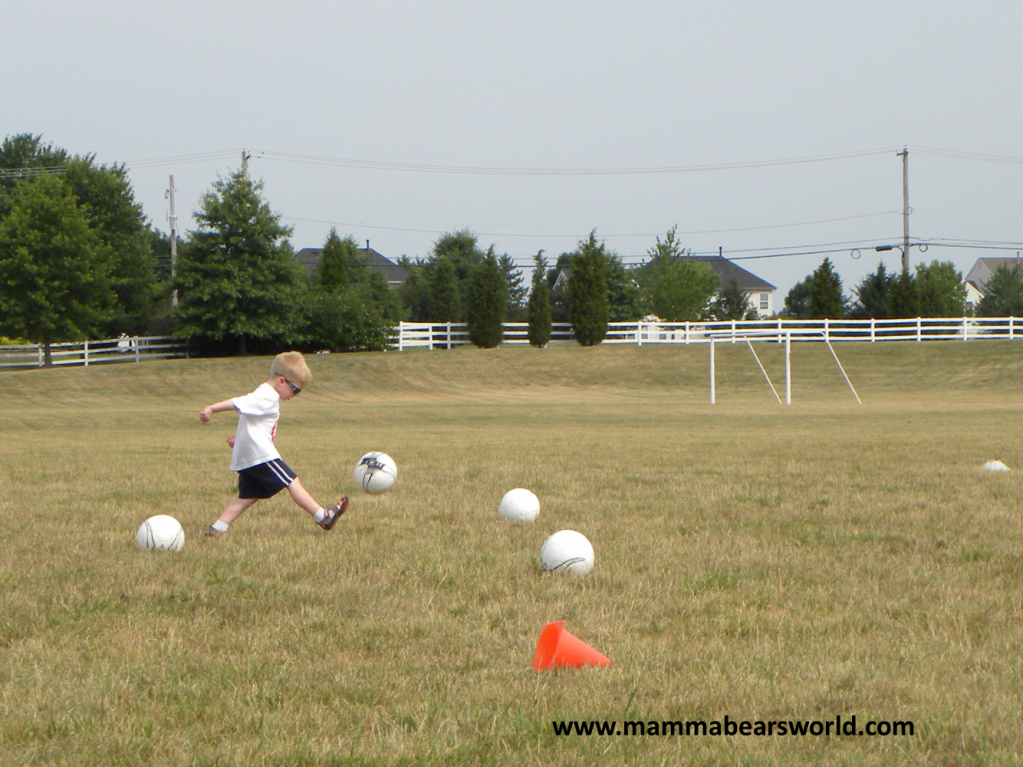 Bbear, on the other hand, was looking for some mischief. I think he is trying to talk his girlfriend into running down the hill.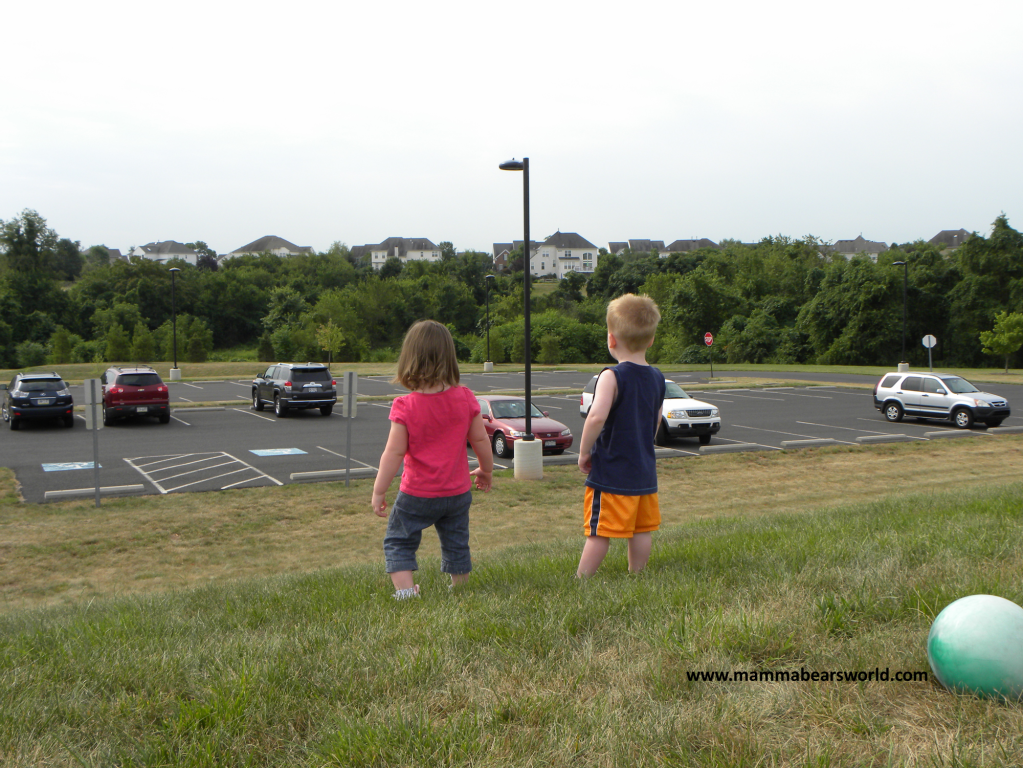 Or, perhaps throwing balls down the hill. He was definitely obsessed with the hill.
Soccer Camp COMPLETE! Cbear got his certificate