Thank you COOL WHIP for sponsoring this post. Join us on Facebook for inspiration and recipes for everyday treats. What you add makes it. #coolwhipmoms
Our dinnertime can sometimes be pretty late, so it's not everyday that we do a dessert after dinner. There just isn't enough time. When we do, the boys usually end up with one of their favorite cookies or, if they've been especially good listeners that day, ice cream.  COOL WHIP Whipped Topping can help make everyday treats seem not-so-everyday.
This past weekend Cbear was busy "helping" his Daddy put grass seed and hay on the lawn. I decided to do a very special treat night to finish off the weekend. Who am I kidding… this was for me too! I remember seeing this great Kraft Foods recipe online years ago and thought it would be the perfect (yet easy to make) dessert for us all: Oreo Split.
We modified the The Oreo Split recipe by using the powdered JELL-O mix and, since I was out of cookies, we used colored sprinkles for decoration. These few extra steps are great if you want to get young kids involved in the dessert preparation process.
Our recipe was as follows:
JELL-O powder pudding mix. Prepare as directed
COOL WHIP Whipped Topping, a dollop
Banana, sliced and halved
Jimmies (or sprinkles)
We almost had as much fun watching Cbear and Bbear stir the milk and JELL-O pudding mix together as they did making it! While Cbear opted for the "larger" teaspoon to mix, Bbear found the smallest baby spoon in the drawer! I'm not sure how much he really "mixed" but he had a blast! The pudding only took 5 minutes to set, so we used that time to get them cleaned up, changed for bed and ready for dessert.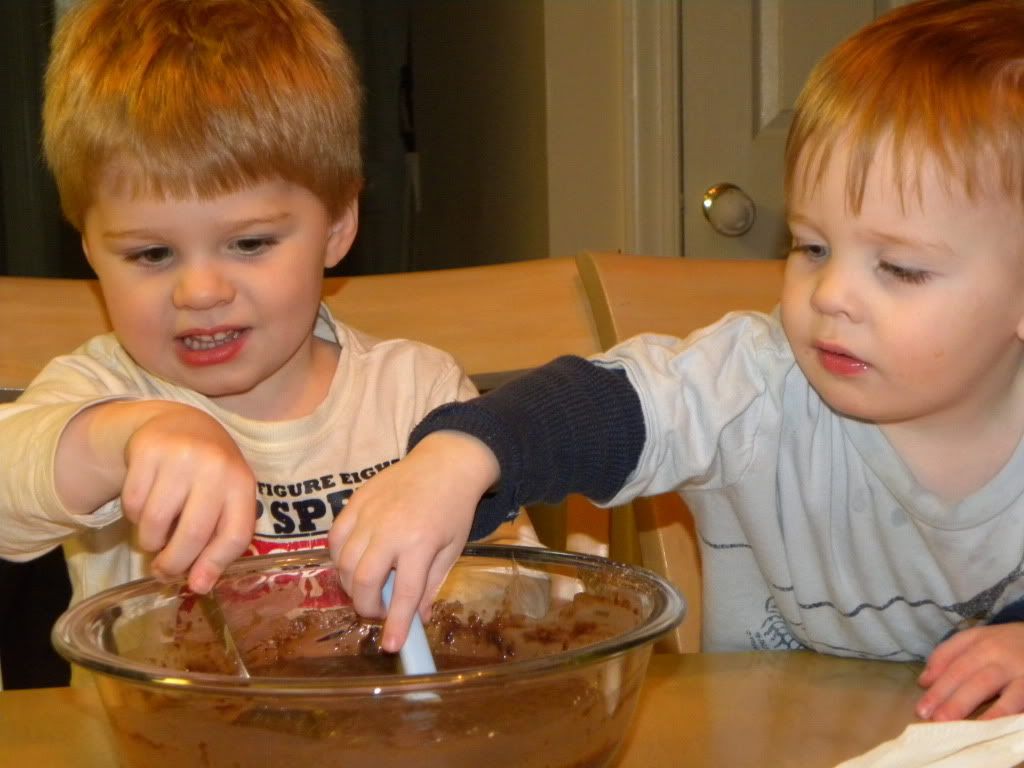 The dollop of COOL WHIP Whipped Topping was the a hit for the boys! While they love bananas, the boys weren't fans of the pudding on the banana so the idea of using it as a spoon didn't go over as well as I had hoped.
Both boys were all smiles as they ate. Bbear has the little chocolate pudding mustache and was mid-laugh while trying to eat at the same time. I was amazed they didn't get too much on their pajamas – I guess it was too good to let the dessert drip off the spoon!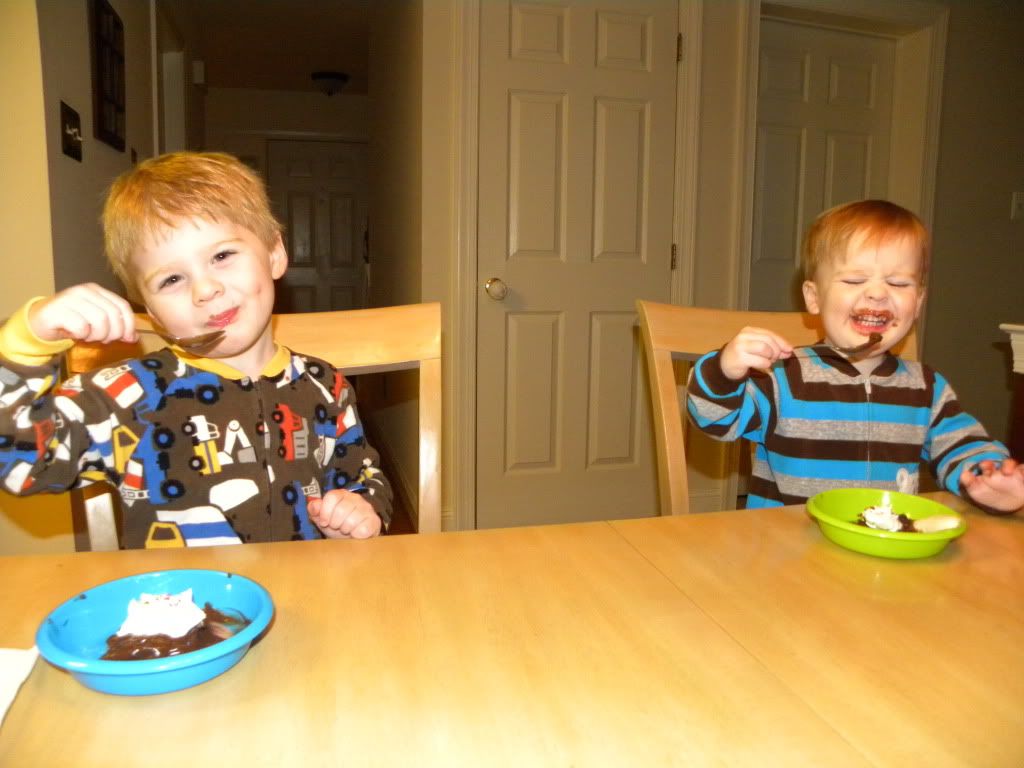 We all enjoyed making our not-so-everyday pudding treat with a dollop of COOL WHIP. I'm sure this will be a new dessert to put in our rotation!
*Disclosure: Sponsored posts are purely editorial content that we are pleased to have presented by a participating sponsor. Advertisers do not produce the content. I was compensated for this post as a member of Clever Girls Collective, but the content is all my own.